Spinach and Broccoli Cheese Pie – Starbucks Hong Kong copycat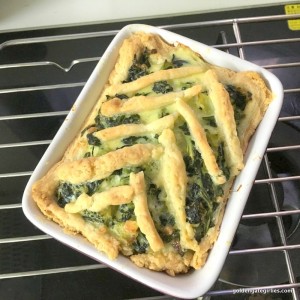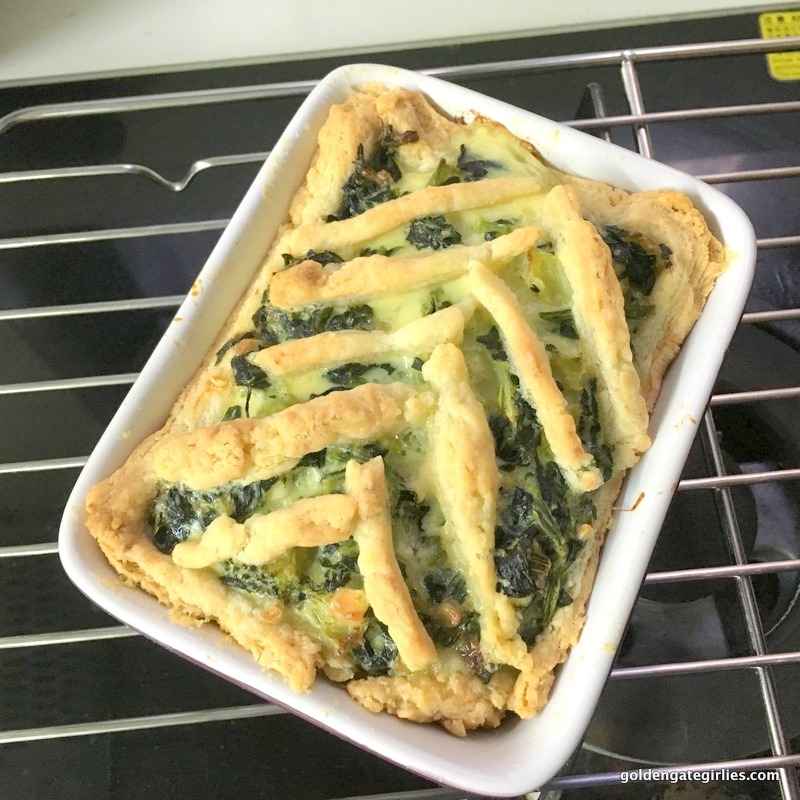 Olivia and I love the Starbucks spinach and broccoli cheese pie, which for some reason, has disappeared from the local Hong Kong outlets over the last few weeks. This savory, bright and comforting treat became our go to item at the Hong Kong airport, or around town when we wanted something other than starch for a snack. We kept saying that we should try and replicate it at home, and since the disappearance of this pie, it seemed like the time had come to experiment.
Based on the item description, we knew the two main vegetables. Also, I detected a hint of oregano which reminded me of spanakopita and thus it seemed that a bit of creamy feta and ricotta would do the trick. Well – big surprise, our local Hong Kong grocery store did not have ricotta cheese that week, so cottage cheese to the rescue! Sometimes ricotta can be grainy so I actually vote for creamy cottage cheese, even if it is less sophisticated.
We don't like pre-made pie crusts, so I made the Cream Cheese Pie Crust from the Kitchn. Unfortunately I lack a food processor, so I made the crust old school style with a pastry cutter. Due to the high humidity here, I only used 1/2 the amount of water. This recipe makes enough for 2 full 9″ pie crusts. Please note, crust dough needs to rest in the refrigerator 45-60 minutes. Clearly, you could make this in a traditional sized pie crust, but then they wouldn't be nearly as cute – or portable in school lunches!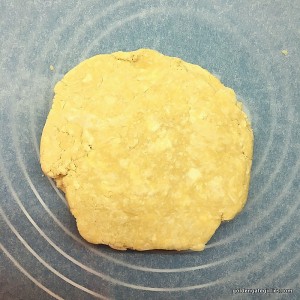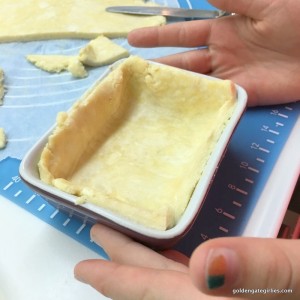 Spinach and Broccoli Cheese Pie
Jump to Recipe
Ingredients
10

oz

frozen spinach

8

oz

frozen broccoli

1

teaspoon

oregano

8

oz

cottage cheese

1/4

cup

feta cheese

,

chopped

3

tablespoon

parmesan cheese

,

shredded

1/4

teaspoon

salt

1/8

teaspoon

black pepper

2

eggs

,

gently beaten
Instructions
First make the

crust

 and set in the refrigerator to rest for 45-60 minutes.   Defrost the spinach in microwave and squeeze out as much of the water as possible.  Defrost the broccoli about 75% - still cold but enough that you can easily chop into smaller chunks.  In large bowl, add the drained spinach, broccoli chunks, oregano, cottage cheese, feta cheese, salt, pepper and beaten eggs.  Mix to combine. Remove the dough from the refrigerator, roll out and cut to fit the appropriate size of your cooking dish.  Take a look and see if there is any extra water that has released from the spinach mix and absorb with paper towel.  Scoop the spinach filling  into pie crust.  Bake 375 Fahrenheit for approximately 40 minutes.
---