My name is Alison Hanna.  Together with my daughter, Olivia, we decided to document our fun in the kitchen, while living in Asia.  Our family relocated from San Francisco to Hong Kong in the summer of 2012, and then to Singapore in the summer of 2019.  We are here to support my husband, Shane, with his career, plus we decided that living abroad was an invaluable opportunity for our young family (Jackson 4 and Olivia 7 at the time we initially moved).  We put our furniture in storage, rented out our house and headed west on our new adventure!
Staring our blog just one month ago, we've started documenting our family favourites, but have sometimes adapted and improvised to the local market items.  Sometimes Olivia acts as CTO, Chief Tasting Officer, and other times she is the sous chef smashing garlic, sautéing onions or scrambling eggs. Look for Olivia's comments in the thread below each recipe. We don't always agree……
We still miss our native San Francisco, especially the access to myriad groceries,  cuts of meats, dairy (especially cheese), taquerias, ice cream, pizza, meatball sammies and hot pastrami sandwiches.  It should go without saying that we miss our family and friends immensely, but we are talking about food here!
Here are Olivia and Jackson in July of 2012, just days after our arrival.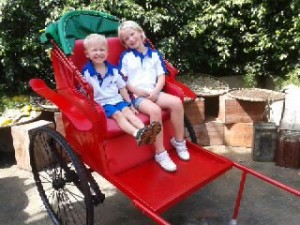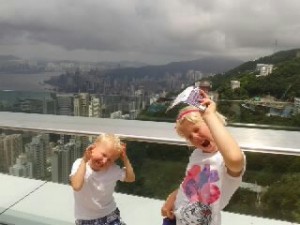 And here is from October, 2014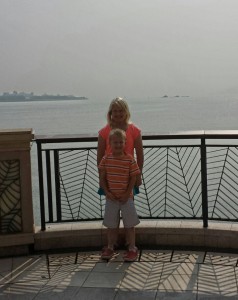 By the way, we don't eat seafood so you won't find those recipes here!