Lemony Blueberry Muffins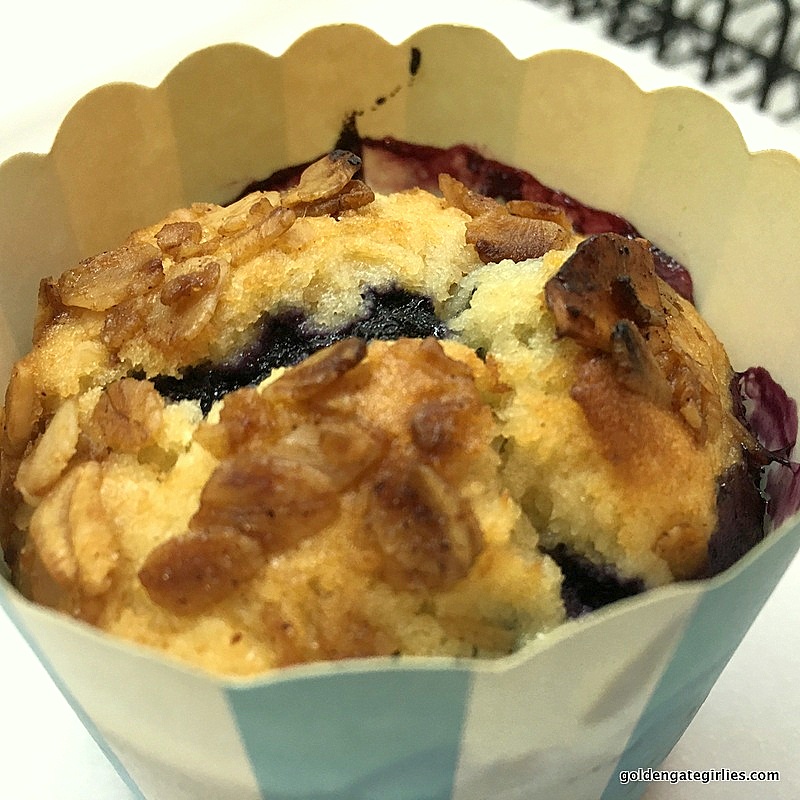 Lemony Blueberry Muffins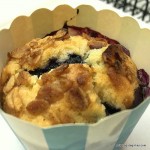 A quick swirl of the blueberries in flour is supposed to help them from sinking to the bottom, but as you can see, mine still worked their way mostly to the bottom!  Guess the berries were too big and heavy.  Still delicious, especially with coffee in my San Francisco mug.
First whisk the dry ingredients, then whisk the wet.  Then gently combine the dry into the wet without over mixing.   If you don't have buttermilk, I suggest greek yogurt.  Regular milk makes the batter a bit too runny, in my opinion.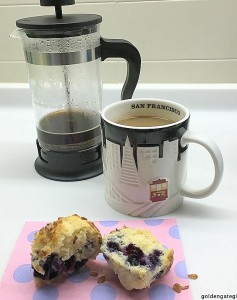 Prep Time : 15 minutes
Cook Time : 20 minutes
Yield :

12
Instructions
Set oven to 400 fahrenheit (or 390 if using convection setting).  In medium bowl, whisk together flour, baking powder and salt.  Melt the butter in microwave proof dish and pour into a separate large mixing bowl.  To the melted butter, whisk in sugar, vanilla and lemon zest.  Whisk in half of the beaten eggs until incorporated, then add remaining egg.  To the wet mixture, pour in the buttermilk, whisking until smooth.  Gently add the dry flour mix to the wet, stirring very gingerly just until combine.  Batter will be thick but don't worry.  Sprinkle about 1 tablespoon of flour over the blueberries and toss around to coat, remove any excess flour.  Gently fold in the blueberries.  Pour gently into cupcake holders.  Sprinkle with granola, if you have any on hand!
Print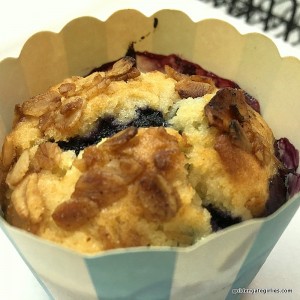 Olivia and I love blueberry muffins, or are these really just mini cakes?  Blueberries are on sale! Yay! only 10HKD per box, which is about 1/3 the normal price.  I bought 4 boxes and since we always have lemons, we made zingy fluffy lemony blueberry muffins.    I used to make these with greek yogurt, but didn't have any this week so used buttermilk and they were the best ever!  And even better, sprinkle granola on the top for a crunchy topping.
---