Coconut Mocha Chia Pudding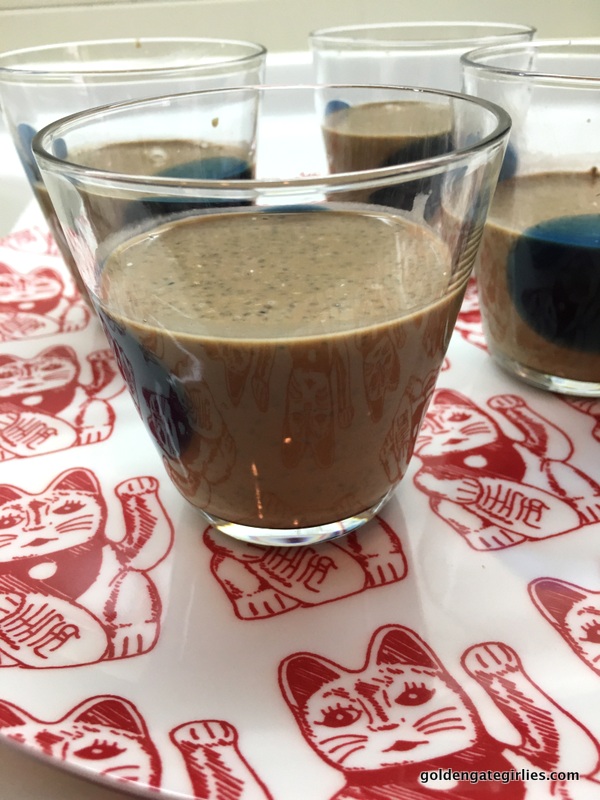 Coconut Mocha Chia Pudding
Since Olivia is lactose intolerant, and not yet a fan of coconut flavor, this espresso infused chocolate pudding is an improvement to the already terrific recipe from Nutiva.  If you are vegan, avoiding diary, or looking for a use for chia seeds, even better!   Whisk all the ingredients and pour in glasses and refrigerate.  So easy. 
Brown sugar can be substituted for coconut sugar, but then it might not be vegan or vegetarian unless ingredients state... beet, unrefined, USDA Organic & raw.  I'll let you search on your own as to why some vegans/vegetarians may have an issue with some brown sugars.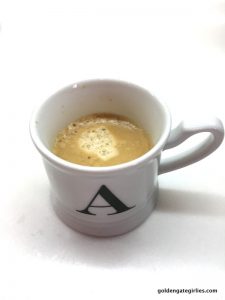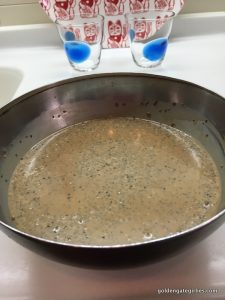 Jump to Recipe
Ingredients
2

tablespoons

espresso

1/2

cup

coconut sugar

1

tablespoon

vanilla

1

tablespoon

cocoa powder

1 2/3

cups

coconut milk

1/3

cup

chia seeds

1

pinch

sea salt
Instructions
Make espresso or at least a very strong coffee.  In medium bowl, add the hot espresso and sugar, whisking to start the sugar dissolving.  Then add the vanilla, cocoa powder, and canned coconut milk.  Whisk until smooth.  Mixture could sit a few minutes if needed, to wait for the sugar to fully dissolve.  Once sugar has mostly dissolved, add the big pinch of salt and chia seeds, whisk again.  Pour into 4-6 pudding cups or glasses.  Cover each with plastic wrap and refrigerate minimum of 4 hours. Please note, the pudding will thicken by the day, since chia seeds absorb liquid.  Eat within 3-4 days.  
---