Herb Ricotta Pea Dip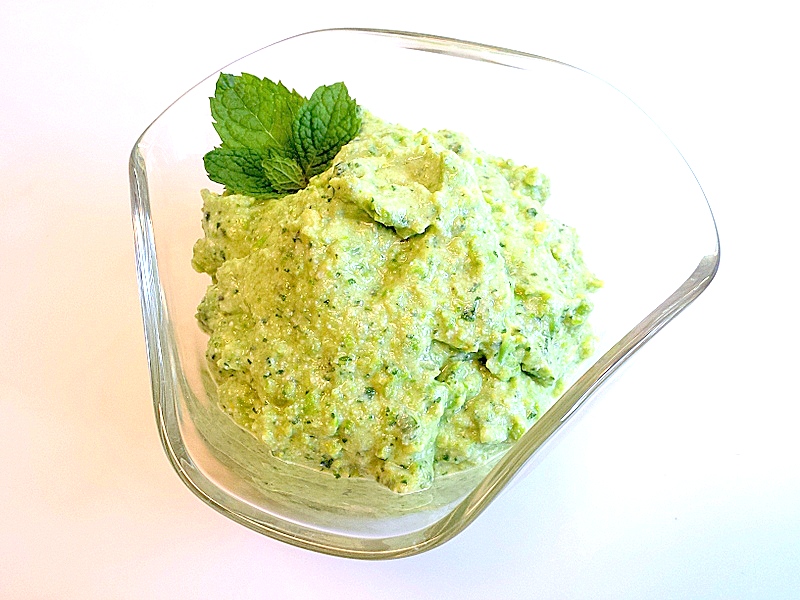 Herb Pea Ricotta Dip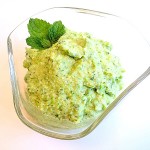 Quickly boil, drain and cool frozen peas then add to the remaining ingredients in a mini processor and you are done!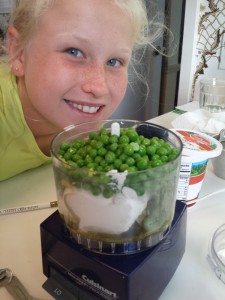 Prep Time : 5 minutes
Cook Time : 10 minutes
Yield :

6-10
Instructions
Bring water to boil in small saucepan, add peas and cook for 1-2 minutes - just until the frozen mealy taste is gone but not mushy.  Drain the peas in colander and run cold water over to stop cooking, then let drain in colander.  Meanwhile, add the ricotta to the processor, along with the lemon zest, lemon juice, garlic, olive oil, salt and parmesan. Pulse until smooth, checking to make sure that there are no chunks of garlic swirling about.  Next, add the basil and mint leaves.  Pulse until the green flecks are evenly distributed, about 20-30 seconds, so you get a nice green pop contrasted to the bright white color from the cheese.  Cover and refrigerate until ready to serve.
Print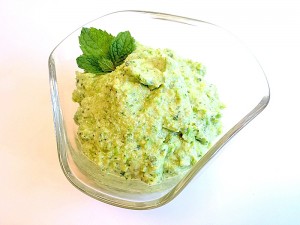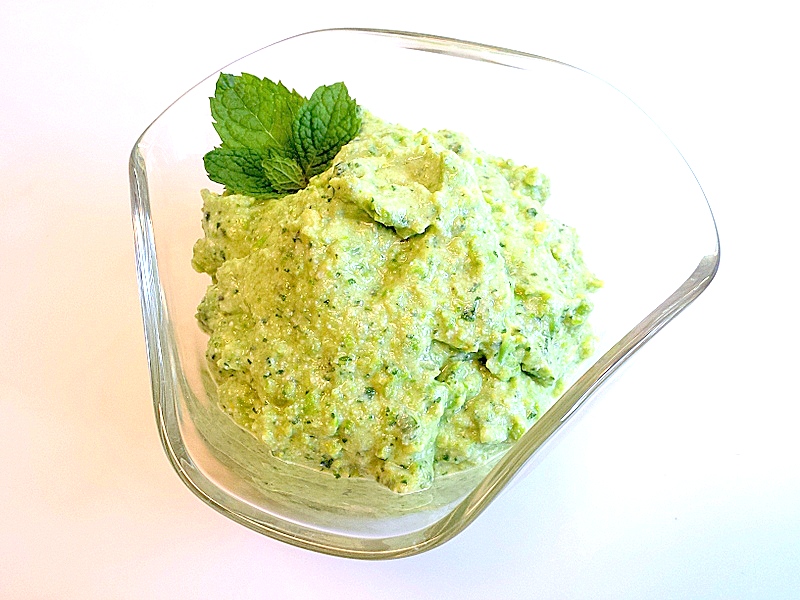 It is neither pesto nor guacamole (but you knew that based on the mint garnish, right?)  A bright and herby lemony fresh dip that goes well with fresh or toasted baguette, or just as great as a dollop on a cherry tomato or sliced cucumber.  And guess what? The next day you can thin with a 1/4 – 1/2 cup of boiled pasta water and stir through cooked ravioli or any short pasta.
---